Difference between revisions of "A Personal Take on ToneMatch® Technology"
---
Latest revision as of 17:08, 26 March 2017
We're having difficulty with the original video files (done in Flash). We'll get these back online as soon as the problem is resolved. Thank you.

Presentation by Ken Jacob
This is a video recorded at the 2007 Fall Rocky Mountain Conference held in Cuchara Colorado in 2007.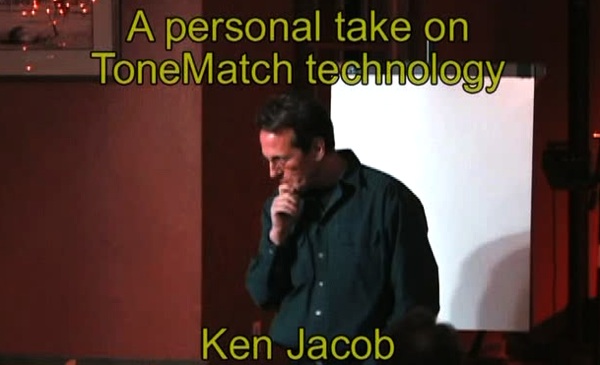 This presentation is approximately 60 minutes long so I have broken it down into chapters.
| Chapter 1 | Chapter 2 | Chapter 3 | Chapter 4 | Chapter 5

Comments: Please join the discussion on the message board]
---