L1 Pro Daisy Chain
L1 Pro

To connect two L1 Pro systems (daisy chain) to use the second system as an extension of the first
Use an XLR female to 1/4 inch (6.3 mm) Tip-Ring-Sleeve to connect the L1 Pro Line Out to a second L1 Pro (any model) input three
Set the volume on the second L1 Pro to suit the application.
Note
The Line Out is post-fader. That is, it is the combined signal of all inputs and ToneMatch processing, EQ and Reverb. That includes inputs, 1, 2, 3, Bluetooth, and ToneMatch Port (used for T4S/T8S ToneMatch® Mixers).
The Line Out is pre-System EQ. That is, the signal at the Line Out is flat. It is not affected by the setting of the System EQ switch. [1]
This applies to any two L1 Pro systems (L1 Pro8, L1 Pro16, L1 Pro32).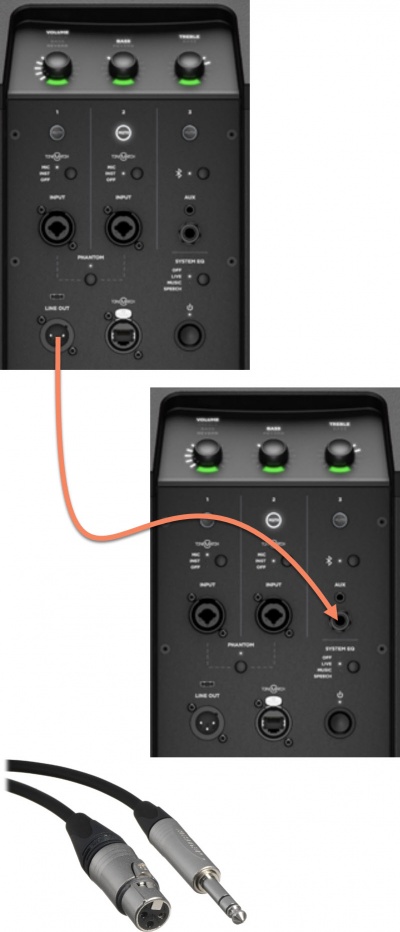 ---