Difference between revisions of "Model I to Compact / Daisy Chain"
---
Latest revision as of 16:55, 16 December 2010
Classic

L1 Model I

L1 Compact

To connect your L1 Model I or L1 Classic to your L1 Compact you can do this.
This page describes 'how' to make the connections. Please also see: Stereo / Mono / Distributed Systems to read when and why you would do this.

For best results running two or more L1® systems with the same source, put the systems at least 20 feet apart. Reference: Stereo / Mono / Distributed Systems - mono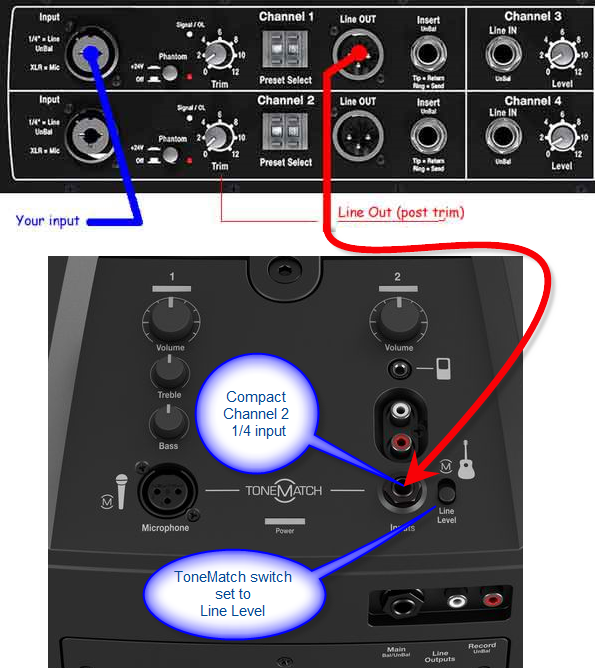 ---