PorchBoard Floor Bass UCL-S (discontinued in 2010)
This model and all previous models was discontinued in January 2010.
Please see PorchBoard Floor Bass for current information
General Description
constructed using durable composites
features XLR and 1/4" outputs
passive - no batteries or additional power sources are required.
no noise, feedback or delay
disassembles for compact travel (no tools required)
includes two interchangeable heel rails to accommodate seated or standing musicians
includes a handy carry bag
Assembled
Long Heel Rail - Seated
The PorchBoard using the Long Heel Rail for playing while seated.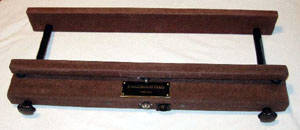 Short Heel Rail - Standing
The Porchboard using the Short Heel Rail for playing while standing.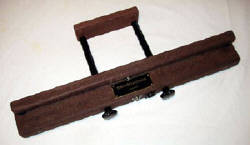 Disassembled
The PorchBoard ships with both Long and Short Heel Rails.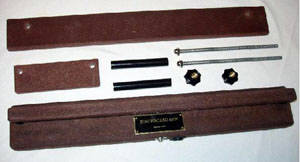 UCL-S
The UCL-S model is identical to the UCL (shown above) except that it has a 3-way frequency response switch for increased amplification capabilities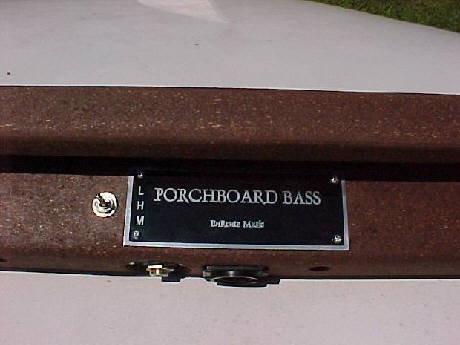 ---