Bose L1® Musicians Conference Fall 2006
Bose L1™ Musicians Conference Fall 2006[1]
Details
The location has been announced!
---
On behalf of the community of L1 Cylindrical Radiator loudspeaker owners, and the Bose Live Music Technology Group, you are invited to the second ever L1 Owners Conference, to be held October 29-31, 2006.
Modeled after the incredibly successful meeting [2] in Big Sur CA this past April, this unique three day experience in beautiful New England will focus on better live music through the use of L1 technology. (Click HERE to learn more about the Big Sur event.)
It will bring together a pioneering community that's making a real difference in the quality of amplified live music. You'll meet other artist owners and a number of the technical and musical experts from Bose.
We're making special arrangements to stay in a beautiful and rustic location during one of the most beautiful times of year in New England. More details on the accommodations will follow in this thread in the coming days and weeks.
The location of the conference will be within a 90 minute drive of Boston and will be accessible from three major airports: Boston, Providence (RI), and Manchester (NH).
The meeting will commence on Sunday evening October 29th and will conclude on the afternoon of the Tuesday the 31st. A more detailed agenda and information on how to register for the conference will be published here in the coming days.
In order to retain the intimacy and fellowship of the Big Sur meeting, the total number of attendees will be limited, so please register early to guarantee a spot. We are expecting to be sold out.
Attending from Bose will be (in alphabetical order):
William Becker, Dr. Hilmar Lehnert, Paul Fidlin, Michael Zartarian: members of the live music engineering team
Clifford Henricksen: senior engineer, L1 system inventor, musician
Jesse Flack: writer, musician
Chris Ickler: senior research scientist
Ken Jacob: chief engineer
Chuck Nemitz: Northeast manager, musician
Steve Skillings: manager of marketing and sales
Other Bose personnel to be announced soon
Discussion Thread on the Musicians Forum
(This thread is closed to all but official information about the conference.)
We very much hope to see you there!
Ken Jacob Chief Engineer Bose Live Music Technology Group
Historical Photo
This was the main shared space in where most of the attendees met on Sunday night. We heard wonderful performances by Oldghm (Larry), RWJ (Rick Jordan), Tom Munch, Michael Nunley, jazzhorn1 (Ken Bausano), Alan Steinberger, and eventually over a couple of days almost everyone played in this room. It was bigger than it looks in this photo.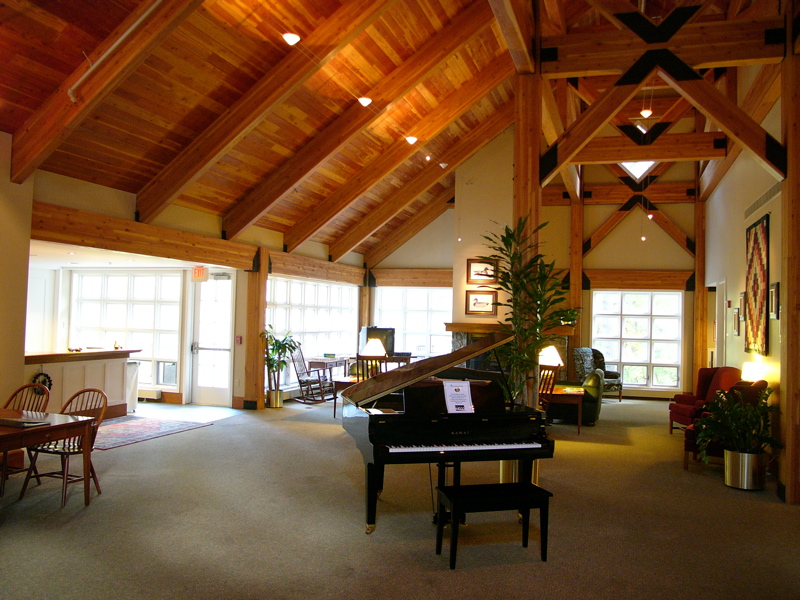 ---
---