Classic/Model I Parts
Classic

L1 Model I

Screws for Power Stand
We have both of these types of screws. The outside screws (M4x14) are part number 276999. The inside screws (M4x8) are part number 276997. We sell them for $0.07 (USD) each. However, our flat shipping rate of $6.50 and taxes would apply. I suggest purchasing the correct sized replacements locally. The material we use is zinc, but there is room for flexibility there. If you would like to order directly through us, call L1 Support at 877-335-2673. I suggest having these part numbers on hand for reference.
Thanks, Jason-at-Bose [1]
Screws for the Bayonet
The screw is a M6x20mm. Now there are only two screws that the bayonet needs but there are 3 holes. The third spot is to be able to adjust the bayonet higher or lower by taking out the 2 screws and re positioning them.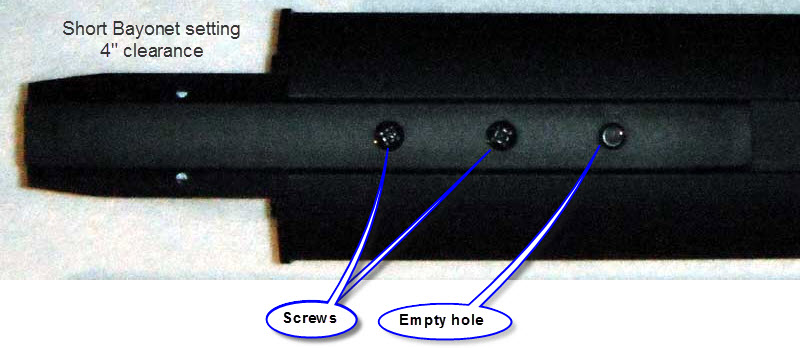 Hope this helps
Julio-at-Bose
---
---