Components don't fit
Model I / Classic
The components (Power Stand, Cylindrical Radiator®s) of these two L1® Models are NOT compatible or interchangeable.
IF
the components of your Classic / Model I / Model II don't fit together smoothly or
the components don't come apart easily
THEN
check that you have have matched components for each model.
The components of the Classic are not compatible with the Model I or Model II.
The L1 Model I has orange L1® Markings on the Power Stand and the L1 Cylindrical Radiator® loudspeaker sections. The other Models do not have these.

Power Stand


L1 Cylindrical Radiator® loudspeaker sections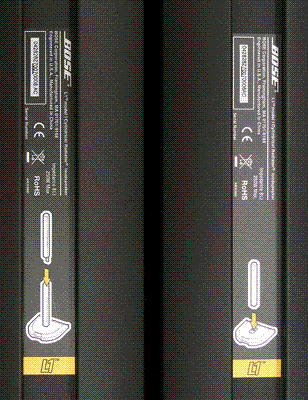 Model II
There have been isolated incidents where Model II owners have had difficulty removing the Cylindrical Radiator® from the Power Stand.
I would encourage all users that are concerned with this happening to them to add a drop of locktite to the (2) screws identified in the attached diagram.
Thank you
Neil — Source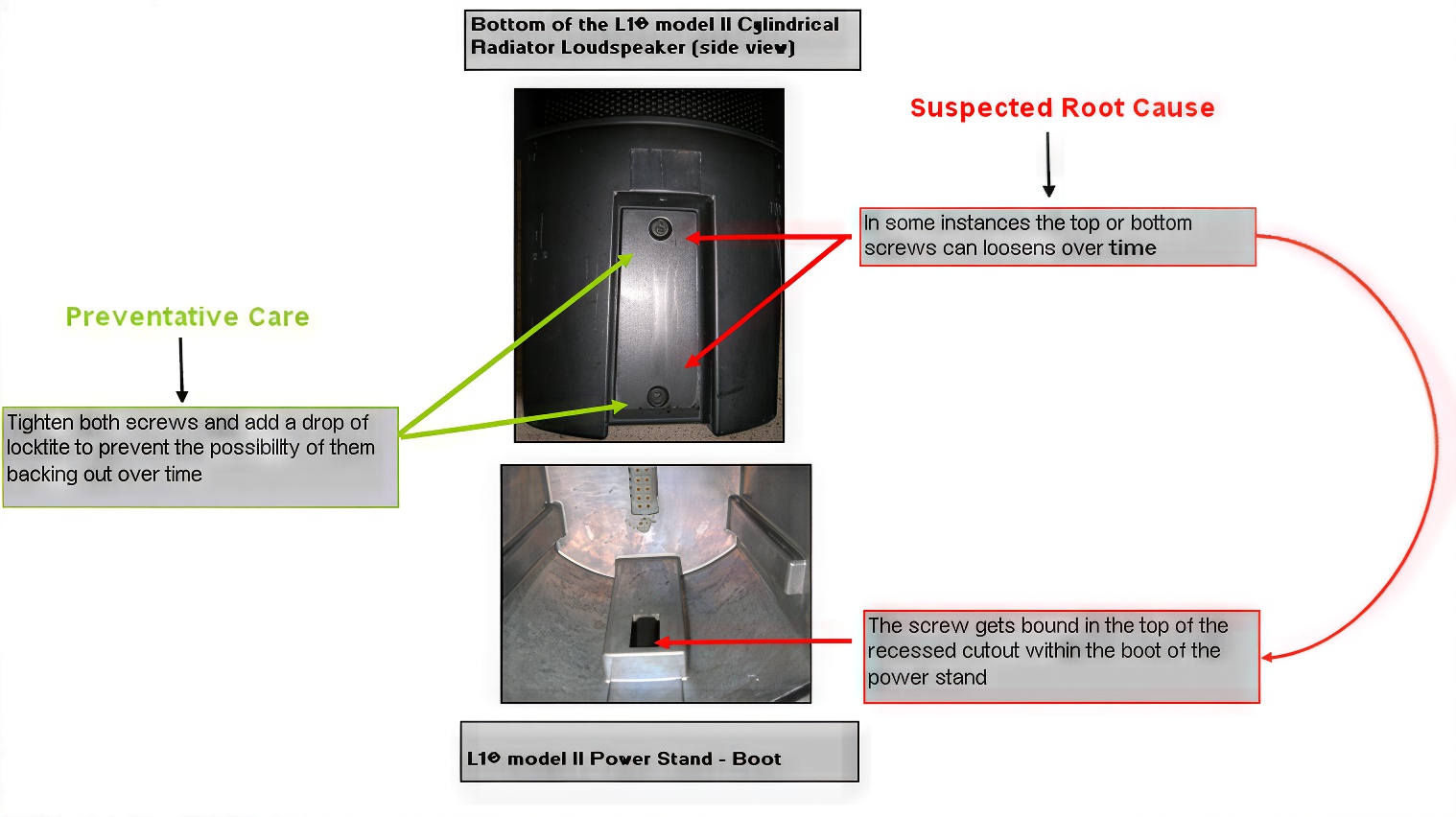 Compatibility with Other Members of the L1® Family of Products
Cylindrical Radiator®s
Cylindrical Radiator®s are not interchangeable across models
Specifically (and without exception)
T1 ToneMatch® Audio Engine, T4S/T8S ToneMatch® Mixers
The ToneMatch mixers can be used with the
PackLite® power amplifier Model A1
B1 Bass Module
B2 Bass Module