Effects/TC-Helicon/VoiceLive
TC-Helicon VoiceLive (Insert Method)
The VoiceLive Manual says "Note: Optimal connection to balanced equipment is achieved using balanced cables. However, if your equipment is NOT balanced you will generally have no problems."
Links
Blue "Ring" is Send from the Bose System
Purple "Tip" is the Return to the Bose System
Important: VoiceLive Mic In Select button Make sure this is *not* pushed in as this overrides the routing through the Inputs/Ouputs documented above.
The VoiceLive Manual says "MIC IN SELECT Button - This selects the microphone for the Vocal input. When not pressed, VoiceLive defaults to the Line input."
Serial Effects - Excerpt from the PS1 Power Stand (Classic) / Model I Manual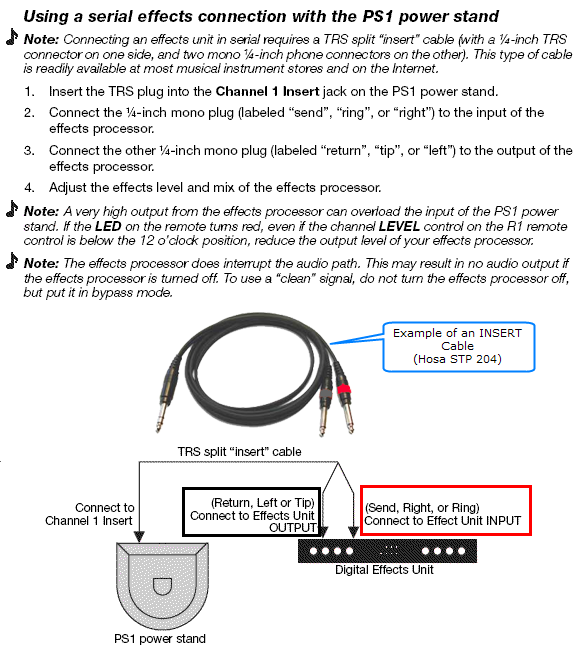 Insert Cable
Typical Insert Cable Hosa STP204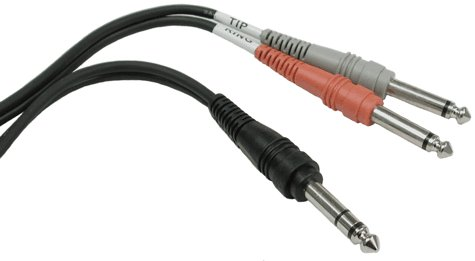 A common problem is with the way some Insert Cables are labelled. This is how the connections are run at the Insert Point of the PS1 Powerstand.
and this is connected to one of the PS1 Powerstand Insert Points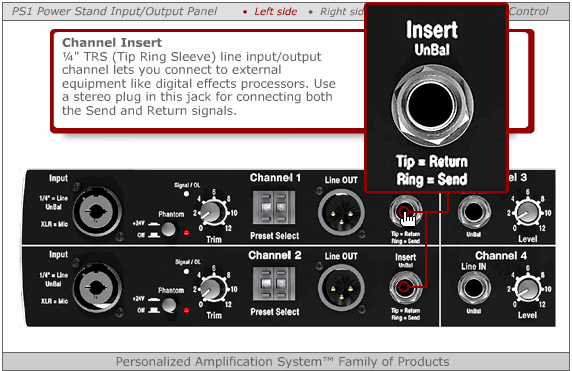 See the Original post in the Bose® Musicians Community Message Boards
---