Sennheiser Wireless Transmitter to Apple Lightning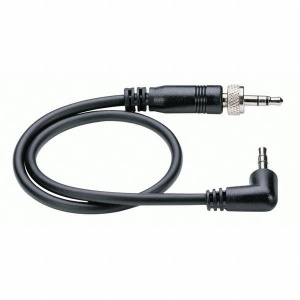 Many of the Sennheiser Wireless Transmitters use a 1/4" TRS (3.5mm) TRS output connection.
To connect this to an Apple Lightning connection, use two adapters
Notes: The headphone adapter cable (#1 above) is wired for a TRRS signal, the usual CL 1 won't work as it's wired for a TRS connection. You can use a TRRS splitter, which allows a lot of versatility with the added benefit of letting you plug in headphones (super useful for playback.