Set ToneMatch Channel to Factory Settings
T1 

T4S

T8S

How To
Clear all effects on a ToneMatch Mixer Channel
To reset your ToneMatch Mixer[1] to factory settings you can do a T4S/T8S Factory Reset (T4S/T8S only) but if you don't want to lose any saved Scenes you can load the Factory Settings Scene (T1/T4S/T8S).
This will set all channels to these settings.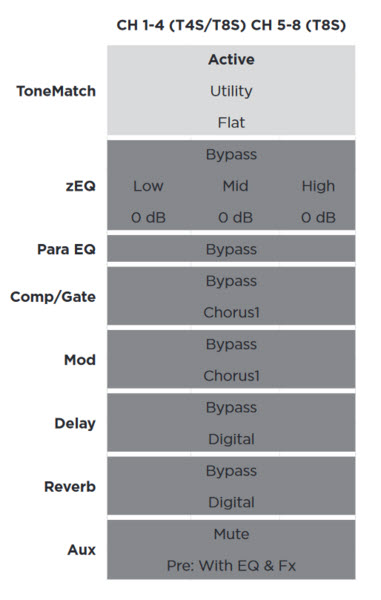 If you want to clear only one channel, select the CH Edit button for that channel. You can go around the Rotary Selector and bypass everything in under a minute.
Additional Information
See also: T4S/T8S Factory Reset
---