T1® Audio Engine / Master Output Pre / Post
When using the T1 ToneMatch Audio Engine for recording or when sending a signal to an F1 Model 812 Flexible Array Loudspeaker or other external system, it may be useful to set the Master Output to Pre-Master Volume. This sends the full output of the T1 ToneMatch® Audio Engine directly to the Master Analog ¼ inch jack

This puts the control of the signal at the receiving end (external system or computer).
But be careful if you have an L1® or other device connected to the T1® Master Output. The signal will be Pre-Master Volume. That is loud and similar to having the Master Output at 12:00 o'clock.
Here is how you change the Master Output from Pre-Master Volume (the default) to Post-Master Volume.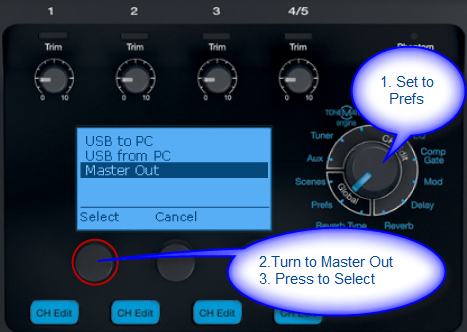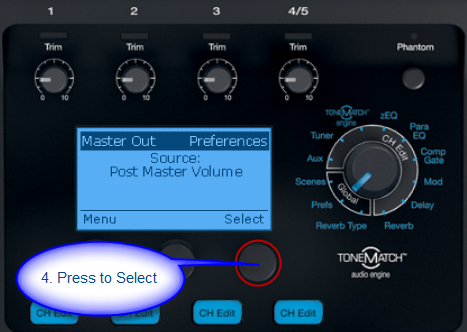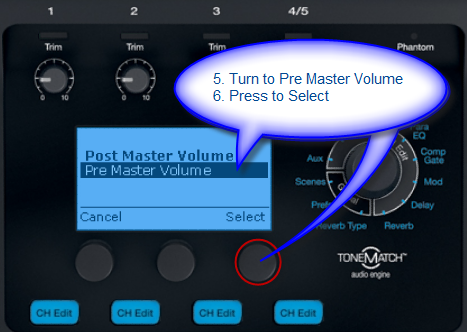 For information about using a T1 ToneMatch Audio Engine with and F1 Model 812 Flexible Array Loudspeaker see T1 ToneMatch® Audio Engine to F1 System.
---