T1® No Sound
| | |
| --- | --- |
| | If you have no sound coming through your T1 ToneMatch Audio Engine and everything looks okay there are several things to you can check. |
Check Channel Mute Buttons
Make sure that the Channel Mute buttons are NOT lit.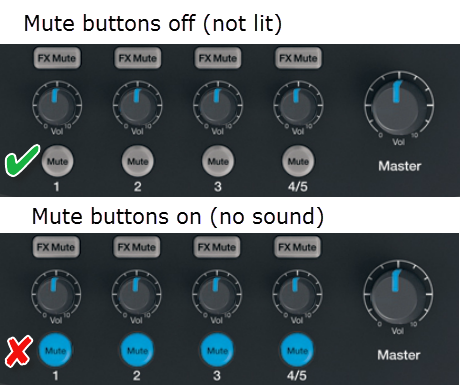 Double Check Inputs
Try your inputs in different channels.
Try connecting a microphone to Channel 1.
If you are using a condenser microphone make sure that you have phantom power turned on.
Check Inputs
If you are using 1/4 inch inputs make sure that you are using the inputs in the top row (in the center of the XLR/Combo inputs). NOT the Preamp Outputs in the bottom row.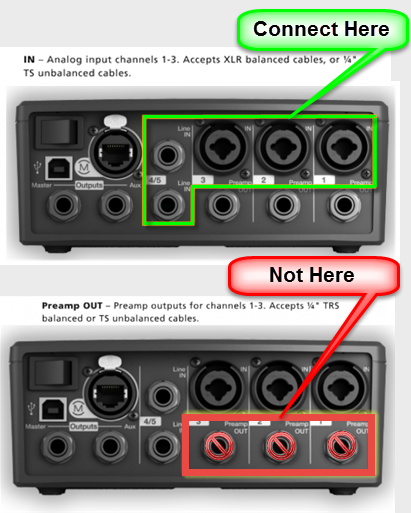 Check Input Levels
Turn the Rotary Selector to Prefs
Turn Select knob to Input Level, press to see the Input Levels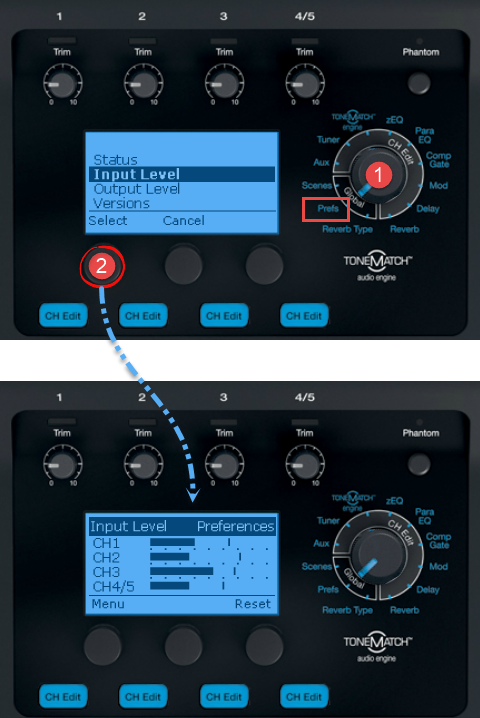 Check Output Levels
Turn the Rotary Selector to Prefs
Turn Select knob to Output Level, press to see the Input Levels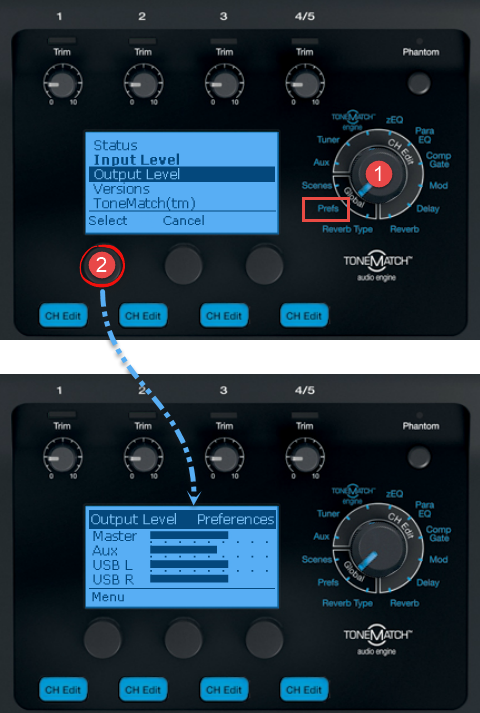 ---