T4S to Two Model II
Introduction
This is how you connect a T4S to two L1 Model II, two L1 Model 1S or one of each.
Recommendation

If you are panning everything up the middle like a traditional front of house setup, set up the L1 systems at least 20 feet (6 meters) apart. If you pan each sound source to only one L1 system, this recommendation does not apply. For more information see: Stereo / Mono / Distributed Systems
Note

If you are not using the Analog Inputs on the Power Stands, set the Analog Input Trims to 0 (fully counter-clockwise).

Related article: T8S to L1 Model II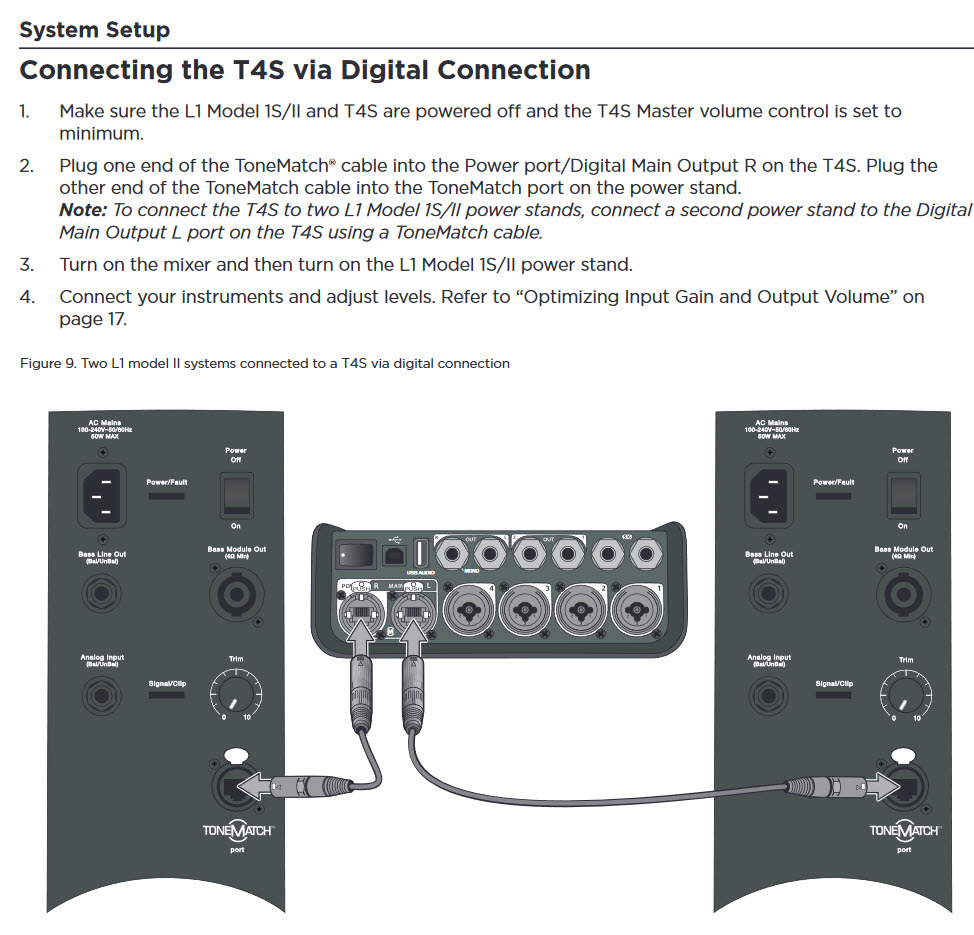 ---