S1 Pro Aux Input for Guitar
Guitar with Preamp or External Preamp
If your guitar has a preamp, you can connect it to the S1 Pro System Aux input. If your guitar has a volume control, it probably has a preamp. You will rely on controls on the guitar or guitar preamp.
Considerations:
There are no Presets or Tone Controls or Reverb for the Aux input
You will get less volume from the Aux input than channels 1 and 2 because the input sensitivity is lower on the Aux input.
This may not be a problem unless you are trying to get maximum output from the S1 Pro System
Bluetooth is disabled when you connect to the Aux input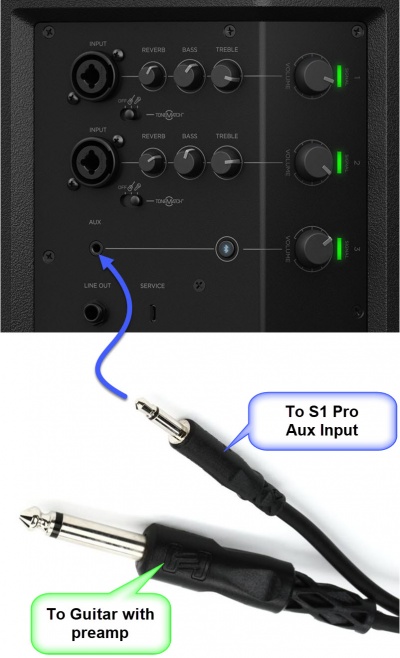 OR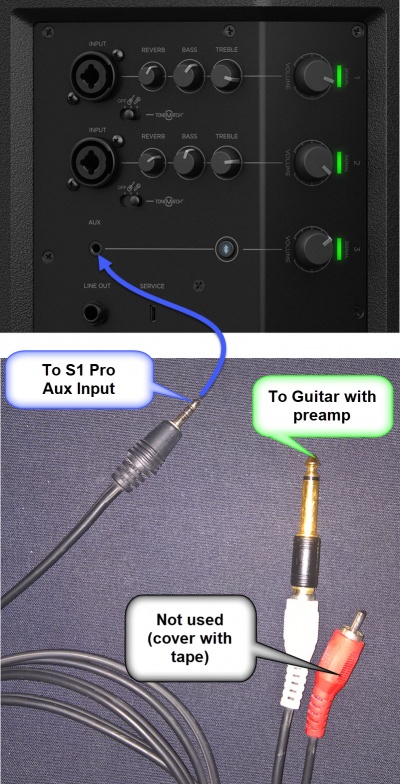 Guitar Processor
Connect your guitar to the guitar processor.
Connect the guitar processor output to S1 Pro System Aux input using a cable like those shown above.
Guitar Processor with Headphone Output
If you have a guitar processor with a headphone output, you can connect that to the S1 Pro System Aux input.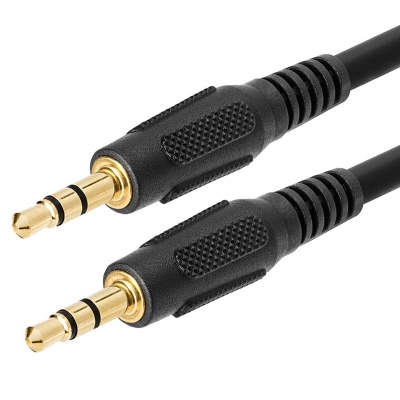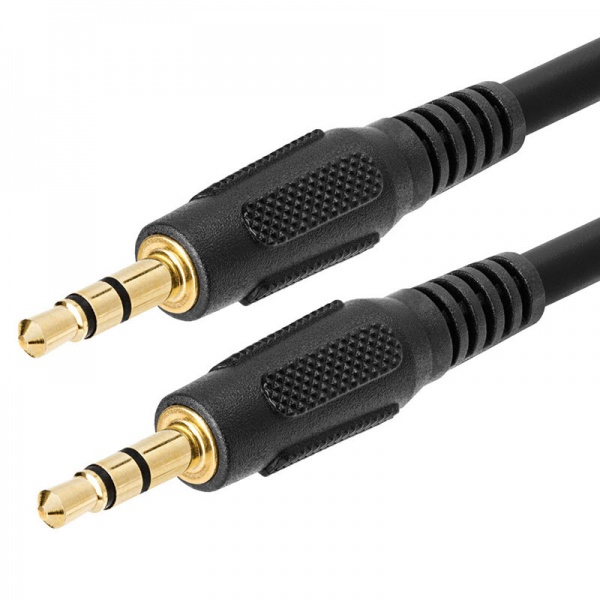 Guitar Processors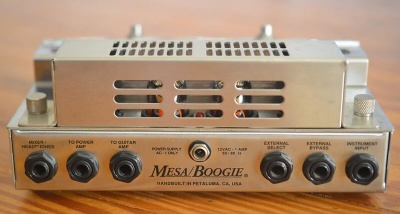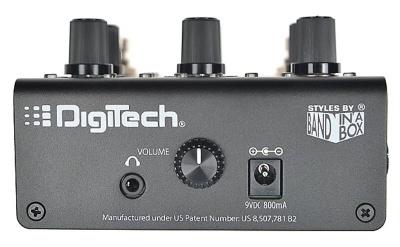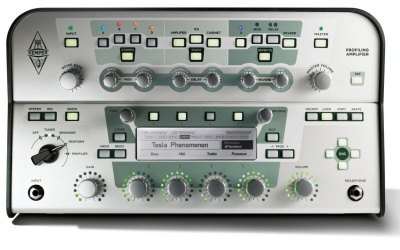 See: Processors
---
---