S1 Pro Battery Life
The S1 Pro uses a lithium-ion battery. Individual battery performance will vary due to battery age, storage conditions, and the number of charge cycles.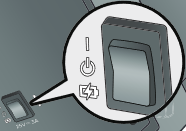 Bose does not guarantee how long a lithium-ion battery will retain its charge. However, we expect a fully charged battery in a new S1 Pro system will last 30 days with the power switch in the "Standby" (⏻) position if the system is using Firmware 7.1.5[1] or later.
After 30 days of non-use, the battery will enter Sleep Mode. Bose recommends that you wake up[2] the battery and fully charge it at least once a year. If you leave it in Sleep Mode for longer than a year, the battery may completely discharge and become unusable.
Additional reading Battery Life.
---
↑ Bose recommends that you update your firmware to the latest version for the best performance. See: S1 Pro Firmware Update for details.
↑ To wake up the battery from Sleep Mode, plug your S1 Pro into a power outlet and turn the power switch to the "On" (

⏽

) position. See: S1 Pro Battery Sleep Mode for details.