T1 ToneMatch® Audio Engine Firmware Updates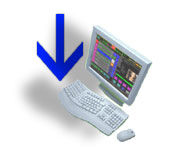 L1® Updater Software


These are the latest versions of the ToneMatch Updater application.

ToneMatch® Updater Software application. (two versions available)

If you have questions please see ToneMatch Updater discussion.




To update your L1 Model II with a T1 ToneMatch Audio Engine use the older version of the L1 Updater software

L1® Updater Software application. Note: This is required to do any updates for the T1 ToneMatch® Audio Engine and L1® Model II Power Stand. (Two versions available)




macOS Issues

[Filename] can't be opened because the identity of the developer cannot be confirmed

If you see "[Filename] can't be opened because the identity of the developer cannot be confirmed" message displayed

Mac OSX users may see this message when trying to install a Bose app. If this message appears, try the following:

Mac users may need to hold the Control key (Ctrl) when opening the file.

Various versions of the Mac OS cannot identify Bose as a developer. The Mountain Lion version of OS X (10.8) includes a feature called Gatekeeper to protect users from installing applications of non-Apple identified developers. The Mavericks version of OS X (10.9.5) temporarily cannot identify Bose as a developer as well.

To open the application, follow these steps:

Press and hold the Control key while clicking on the application icon

Note: Do not use Launchpad to do this. Launchpad doesn't allow you to access the shortcut menu

In the menu that appears, select Open at the top of the list

A confirmation window will appear. Select Open

Without Control click:




With Control click:

More information on Gatekeeper can be found at http://support.apple.com/kb/HT5290




---




---

Read step by step instructions for updating the T1 ToneMatch® Audio Engine and L1® Model II Power Stand.




Warning

If your firmware update is not successful - Caution

After you update the T1 ToneMatch Audio Engine or L1 Model II firmware, if you see a window on the PC that says the update was not successful, you should:

turn the L1 and T1 off
wait three seconds
then turn the L1 and T1 back on

Do this before trying the update again!

This allows the L1 and T1s to re-establish a good copy of the software.

Source: If your firmware update is not successful - Caution



Version 1.8
Download
T1 ToneMatch® Audio Engine Firmware Version 1.8 zip file version / Instructions
Date
2009/04/24
Replaces
T1 ToneMatch® Audio Engine Firmware Version 1.7
Recommended for
All T1 ToneMatch Audio Engine owners
System Requirements:


These are the latest versions of the ToneMatch Updater application.

ToneMatch® Updater Software application. (two versions available)

If you have questions please see ToneMatch Updater discussion.




To update your L1 Model II with a T1 ToneMatch Audio Engine use the older version of the L1 Updater software

L1® Updater Software application. Note: This is required to do any updates for the T1 ToneMatch® Audio Engine and L1® Model II Power Stand. (Two versions available)




macOS Issues

[Filename] can't be opened because the identity of the developer cannot be confirmed

If you see "[Filename] can't be opened because the identity of the developer cannot be confirmed" message displayed

Mac OSX users may see this message when trying to install a Bose app. If this message appears, try the following:

Mac users may need to hold the Control key (Ctrl) when opening the file.

Various versions of the Mac OS cannot identify Bose as a developer. The Mountain Lion version of OS X (10.8) includes a feature called Gatekeeper to protect users from installing applications of non-Apple identified developers. The Mavericks version of OS X (10.9.5) temporarily cannot identify Bose as a developer as well.

To open the application, follow these steps:

Press and hold the Control key while clicking on the application icon

Note: Do not use Launchpad to do this. Launchpad doesn't allow you to access the shortcut menu

In the menu that appears, select Open at the top of the list

A confirmation window will appear. Select Open

Without Control click:




With Control click:

More information on Gatekeeper can be found at http://support.apple.com/kb/HT5290




---




---

PC

Microsoft Windows 98 or higher
USB 1.1 or higher

Mac

Mac OS X version 10.3 or higher
USB 2.0

Related

L1® Model II Power Stand Firmware Updates Version 1.4 - Strongly Recommended

Note: this release number 1.3 refers to Model II Power Stand firmware

Announcement
T1® Firmware v1.8 - Tuner Enhancements
Notes

Release Notes
Version 1.7
Download - no longer available - please use the latest version above (1.08)
Date
2008/09/30
Replaces
T1 ToneMatch® Audio Engine Firmware Version 1.6
Recommended for
All T1 ToneMatch Audio Engine owners
System Requirements:


These are the latest versions of the ToneMatch Updater application.

ToneMatch® Updater Software application. (two versions available)

If you have questions please see ToneMatch Updater discussion.




To update your L1 Model II with a T1 ToneMatch Audio Engine use the older version of the L1 Updater software

L1® Updater Software application. Note: This is required to do any updates for the T1 ToneMatch® Audio Engine and L1® Model II Power Stand. (Two versions available)




macOS Issues

[Filename] can't be opened because the identity of the developer cannot be confirmed

If you see "[Filename] can't be opened because the identity of the developer cannot be confirmed" message displayed

Mac OSX users may see this message when trying to install a Bose app. If this message appears, try the following:

Mac users may need to hold the Control key (Ctrl) when opening the file.

Various versions of the Mac OS cannot identify Bose as a developer. The Mountain Lion version of OS X (10.8) includes a feature called Gatekeeper to protect users from installing applications of non-Apple identified developers. The Mavericks version of OS X (10.9.5) temporarily cannot identify Bose as a developer as well.

To open the application, follow these steps:

Press and hold the Control key while clicking on the application icon

Note: Do not use Launchpad to do this. Launchpad doesn't allow you to access the shortcut menu

In the menu that appears, select Open at the top of the list

A confirmation window will appear. Select Open

Without Control click:




With Control click:

More information on Gatekeeper can be found at http://support.apple.com/kb/HT5290




---




---

PC

Microsoft Windows 98 or higher
USB 1.1 or higher

Mac

Mac OS X version 10.3 or higher
USB 2.0

Related

L1® Model II Power Stand Firmware Updates Version 1.3 - Strongly Recommended

Note: this release number 1.3 refers to Model II Power Stand firmware

Announcement
T1® firmware version 1.7 - Non Critical Update Available
Notes

Release Notes

As of July 1st 2008 T1 ToneMatch Audio Engines are now manufactured with DSP Firmware version 1.7. As a point of reference T1's bearing a serial number of 042826z81830004AC or greater will include DSP Firmware version 1.7.

Although T1's that contain Firmware 1.7 have already started shipping to customers, please be aware that there are still a large amount of T1's with older firmware versions that will continue to ship.

Non Critical Update

As of July 1st 2008 T1® Audio Engines are now manufactured with DSP Firmware version 1.7. As a point of reference T1's bearing a serial number of 042826z81830004AC or greater will include DSP Firmware version 1.7.

Although T1's that contain Firmware 1.7 have already started shipping to customers, please be aware that there are still a large amount of T1's with older firmware versions that will continue to ship.

Note: If you are not currently experiencing the specific issue below then there is no need to perform the update.

Fixes

Popping Noise

Updating to Firmware version 1.7 eliminates a popping noise that some T1's produced when connected digitally to the L1® Model II Power Stand. The popping noise would only be audible when the T1's power switch was turned on or off.

Enhancements

Digital Delay: Minimum Delay is now 1.5 milliseconds, previously 10 milliseconds.

Post Installation
Version 1.6
Download
T1® Firmware v 1.6

Note: This is a .BOS file and does not need to be decompressed as is stated in the 'Using BOS Files' section of the L1® Updater Software documentation. You cannot open this file directly. You must run the

These are the latest versions of the ToneMatch Updater application.

ToneMatch® Updater Software application. (two versions available)

If you have questions please see ToneMatch Updater discussion.




To update your L1 Model II with a T1 ToneMatch Audio Engine use the older version of the L1 Updater software

L1® Updater Software application. Note: This is required to do any updates for the T1 ToneMatch® Audio Engine and L1® Model II Power Stand. (Two versions available)




macOS Issues

[Filename] can't be opened because the identity of the developer cannot be confirmed

If you see "[Filename] can't be opened because the identity of the developer cannot be confirmed" message displayed

Mac OSX users may see this message when trying to install a Bose app. If this message appears, try the following:

Mac users may need to hold the Control key (Ctrl) when opening the file.

Various versions of the Mac OS cannot identify Bose as a developer. The Mountain Lion version of OS X (10.8) includes a feature called Gatekeeper to protect users from installing applications of non-Apple identified developers. The Mavericks version of OS X (10.9.5) temporarily cannot identify Bose as a developer as well.

To open the application, follow these steps:

Press and hold the Control key while clicking on the application icon

Note: Do not use Launchpad to do this. Launchpad doesn't allow you to access the shortcut menu

In the menu that appears, select Open at the top of the list

A confirmation window will appear. Select Open

Without Control click:




With Control click:

More information on Gatekeeper can be found at http://support.apple.com/kb/HT5290




---




---

and use that to open this file.
Date
2008/02/27
Replaces
T1 ToneMatch® Audio Engine Firmware Version 1.3
Recommended for
All T1 ToneMatch Audio Engine owners
System Requirements:


These are the latest versions of the ToneMatch Updater application.

ToneMatch® Updater Software application. (two versions available)

If you have questions please see ToneMatch Updater discussion.




To update your L1 Model II with a T1 ToneMatch Audio Engine use the older version of the L1 Updater software

L1® Updater Software application. Note: This is required to do any updates for the T1 ToneMatch® Audio Engine and L1® Model II Power Stand. (Two versions available)




macOS Issues

[Filename] can't be opened because the identity of the developer cannot be confirmed

If you see "[Filename] can't be opened because the identity of the developer cannot be confirmed" message displayed

Mac OSX users may see this message when trying to install a Bose app. If this message appears, try the following:

Mac users may need to hold the Control key (Ctrl) when opening the file.

Various versions of the Mac OS cannot identify Bose as a developer. The Mountain Lion version of OS X (10.8) includes a feature called Gatekeeper to protect users from installing applications of non-Apple identified developers. The Mavericks version of OS X (10.9.5) temporarily cannot identify Bose as a developer as well.

To open the application, follow these steps:

Press and hold the Control key while clicking on the application icon

Note: Do not use Launchpad to do this. Launchpad doesn't allow you to access the shortcut menu

In the menu that appears, select Open at the top of the list

A confirmation window will appear. Select Open

Without Control click:




With Control click:

More information on Gatekeeper can be found at http://support.apple.com/kb/HT5290




---




---

PC

Microsoft Windows 98 or higher
USB 1.1 or higher

Mac

Mac OS X version 10.3 or higher
USB 2.0

Related

L1® Model II Power Stand Firmware Updates Version 1.3 - Strongly Recommended

Note: this is Model II Power Stand firmware

Announcement
New T1 Firmware v 1.6 Release
Fixes
Blue Screen Outage
We've identified and fixed a problem in the Tuner which contributed to the small number of audio drop outs or "Blue Screen Issues" some of you may have experienced. Thank you to everyone that helped us identify this issue, we appreciate your patience and support.
Firmware update architecture
The T1 or model II power stand will now ignore the double update request. Enhancements have also been made to the L1® updater v. 1.1 for PC and L1® updater v. 1.0 for Mac that prevents the user from being prompted to retry the update. A message will now appear asking the customer to power cycle their T1 before attempting the update again.
L1® Updater Software application 1.1 for PC or L1® Updater Software application for 1.0 for Mac
Enhancements
Windows Vista Compatibility
The T1 ToneMatch Audio Engine can now be detected as an audio device when connected via USB to a PC that is using the Windows Vista operating system. This provides users the ability to use the T1® as an input device/soundcard with their favorite audio recording program.
Para EQ Range
The Para EQ range has been increased from 8k to 16k to provide more flexibility for more demanding applications. As an added convenience the name of the musical note associated with the frequency now appears on the display of the T1 ToneMatch Audio Engine.
USB audio metering and streaming
USB audio is now reflected in the channel 4/5 input metering under the Preferences menu only. The Trim LED for channel 4/5 will no longer track USB input levels.
USB AUX Tap addition
USB is now available on channel 4/5 dry AUX tap.
Prior Versions
Version 1.0 - Original as released from manufacturing (no download)
Version 1.1 - Internal release (no download)
Version 1.2 - Internal Release (no download)
Version 1.3 - Public Release (no longer required if you install 1.6) Notes below.
Version 1.4 - Internal Release (no download)
Version 1.5 - Internal Release (no download)
Version 1.3
This is not required if you install T1 ToneMatch® Audio Engine Firmware Version 1.6 above
Download T1® Firmware v 1.3
Date: 2007/08/10
Recommended for: All T1 ToneMatch Audio Engine Owners
Announcement: New T1® and L1® Firmware
Fixes
Lost Audio / Blue Screen
Fixes a bug where some power outages could cause the T1 to hang. This is related to the problems reported on the message board where some users have experienced a loss of audio sometimes accompanied by a blank blue LCD screen.[1]
Scene Names
Fixes a bug related to scene naming where scene names over 17 characters would display incorrectly.
Enhancements
Parametric EQ
We've also made a small enhancement to the Parametric EQ by including the note name which relates to the current frequency.
Related
It is highly recommended that you also download and apply L1® Model II Power Stand Firmware Updates Version 1.1
Prior Versions
Version 1.0 - Original as released from manufacturing (no download)
Version 1.1 - Internal release (no download)
Version 1.2 - Internal Release (no download)
---